About Us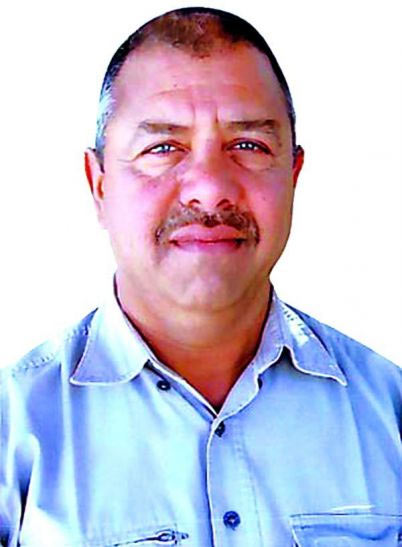 Popular Minerals(C/O Empyres Group) was founded in 1972 by M. S. Khan with an outlook to support life with quality core products. Today, PPMPL owns and operates large mines of Natural Siliceous Kaolin (Sandy Clay), Microfine Kaolin (Snow White Clay), Natural Silica Sand, Red Ochre, Yellow Ochre, Red Ocher-High Alumina, High Alumina Clay, High Plastic Clay along with Washed Silica, Washed Kaolin (Levigated Clay), White Gold Alkali Powder as India's leader and a global major. The mines are spread across 26 leases over 20 square kilometers (400 hectares) at Sawa, Chittorgarh, Rajasthan. The extensive reserves enable consistent, long term sourcing.
The application of the minerals spans life through the day: Ceramics, Paper, Paints, Glass, Rubber, Cement, FMCG and more.
We are one of the India's major thriving Trading Hubs working with international and local partners in the logistics, trading and natural resources sectors in India & Middle East. Our flexible business model allows it to seed, incubate and scale up a wide array of projects.
We Trade Coal & Yarn and deal in all the major Indian mined Minerals like Phosphate, American Coal, Indonesian Coal, Saudi Petcoke, Plastic Granules, Manganese Oxide and Lime Stone, and many more. Through our knowledgeable Trading staff, and direct access with sources, our Trading Goals and Values are to meet the needs and requirements of our Clients and Customers.
Empyres Group work with it's great ethics with the sole purpose of betterment of society and the world. We do our work with dedication so that customers need not to worry. It's sure that your investment with Empyres is a wise decision because we know the value of your hard work.
We deal with all kinds of land such as Commercial, Industrial, Residential, Agricultural and we also develop land such as developing societies, cities, green residents, hospitals and smart societies, so step up with us for secure and sustainable tomorrow. we are the name you can trust , we are the quality match global standard, we are sustainable and we are unique. Empyres is so flexible and wide that anything is going in your mind for your future you can get that here .
Leadership at Empyres Group is to evolve in tandem with global quality benchmarks and preference, robust financial health and social sharing with the local population. Superior grade of minerals, strict quality control & management, solid infrastructure, in-time delivery expertise, and reliable technical support have been consistent facets. Safety Standards in the operations have set the standards of best practices with '0' incidence of fatality at work.
The location is strategic in cost and convenience:
Delhi – Ahmedabad- Mumbai National Highway – NH 79: 8 Kilometers
Nearest Airport: Udaipur, 100 Kilometers, NH-79
Nearest Railway Station: 8 Kilometers
Nearest Port: Kandla – 625 Kilometers
On the proposed Delhi Mumbai Industrial Corridor*
M S Sawa Clay & Minerals Pvt. Ltd. (C/O Empyres Group) is one of the largest Greenfield Sand washing & clay processing plants with state of art technology having production capacity of 1200 MT/day.
M S Sawa Clay & Minerals Pvt.Ltd.(C/O Empyres Group) is an associate company of Progressive & Popular Minerals Pvt. Ltd. the second largest china clay mine owner in Asia. We are using latest technology for processing china clay into various forms as per the requirements of industries like Ceramics, Paper Rubber, Paint, Plastic, Cosmetic, Pharmaceuticals, Glass, foundries etc. We have our own R & D wing equipped with sophisticated lab equipments like Colour Touch, Sedigraph & XRF system to ensure the quality of the incoming raw materials as well as end products. The products of M S Sawa Clay & Minerals are well known to its best quality because of strictly adhering to quality control as well as naturally low contents of Fe2O3/TiO2 and presence of K2O/Na2O.